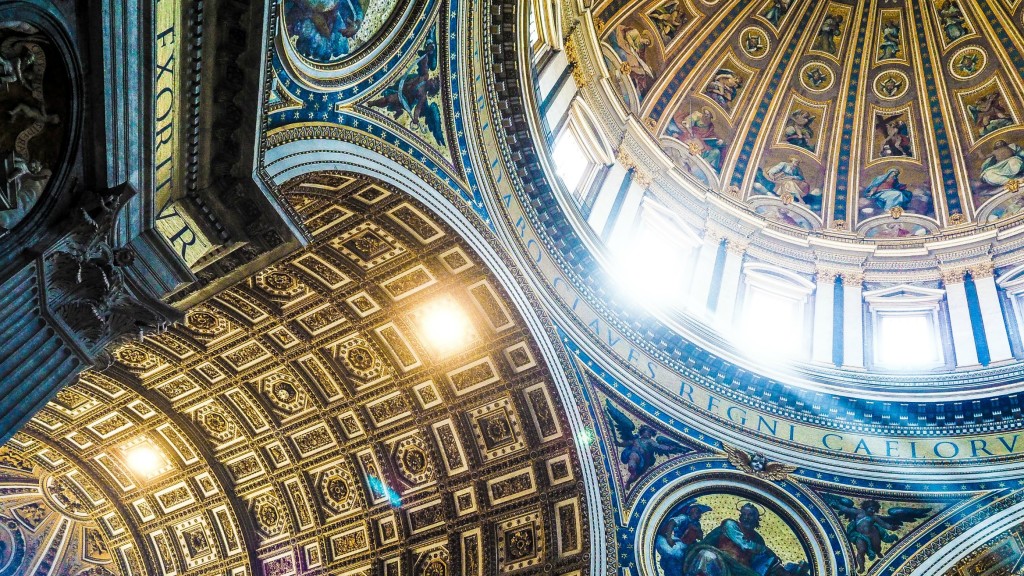 We are pleased to propose the below travel package for the anticipated Diaconate Ordination in October 2019, and pledge our usual, family style yet professional attention.
We look forward to making the pilgrimage for your families and friends a most memorable experience and hope the information below will be useful to you. If you have any question, please do not hesitate to email us or call us at 305-9474700.
The Hotels
Hotel Cicerone

Hotel Cicerone

Address: Via Cicerone, 55/c
Phone:+39 06 3576
Website: http://www.hotelcicerone.com/

Situated in the elegant Prati neighborhood, this 4-star hotel is close to some of the city's most well-known attractions.  The hotel Cicerone offers its guests a warm atmosphere and comfortable rooms.

Hotel Michelangelo

Hotel Michelangelo

Address: Via della Stazione di S. Pietro, 14
Phone: +39 06 398739
Website: www.starhotels.com/en/our-hotels/michelangelo-rome/

This 4-star design hotel in the heart of baroque Rome is just moments from the Vatican and offers views across to St. Peter's Dome. The hotel Michelangelo offers spacious and elegant rooms.
Testimonials
We are pleased to share the opinions of travelers who joined previous Ordination to the Diaconate Pilgrimages to Rome.
"Thank you so much!  I can't imagine how much work it takes to put all this together.  We really did a lot and appreciate everything you did to make the trip so wonderful!" Mary B. from Greendale, WI
"Bob and I want to take the time to thank you for all of your help in coordinating the tour.  Caravelle did a fantastic job in scheduling activities, dinners, etc.  It was wonderful and a once in a lifetime event." Gloria S. from Verona, NJ
"Please know that we had an absolutely marvelous time on our tour with you. Our guide, Monica, kept us entertained and optimistic at every step and if there was a problem or a special need, she managed it with grace and humor. We were especially impressed by the attention to detail as Catholics making a pilgrimage for the ordination. Clearly many years of expertise went into creating our agenda and the tour itself was special because of this attention to the needs of the faithful. We most certainly will recommend Caravelle Tours to friends who may plan to journey to Rome/Vatican City. Thank you so much." Jane and Jack C. from Lincoln, NE
"Many, many thanks to everyone from Caravelle who made our trip such a wonderful experience!  It was for me the trip of a lifetime and one that I will remember well forever." Silvia L. from Denton, TX
"My brother and I were extremely pleased with the trip and that it was well-worth the money spent.  We felt there was a good balance of structured activities and free time.  We were amazed when we had time to reflect on the trip when we got back home about what we had seen and how much of our Catholic heritage we were able to experience.  It was an incredible trip for us, and we continue to feel the impact." Renee N. from Portales, NM
"We had a great time on our tour with Caravelle Tours. We started and ended the week feeling great about our adventure. It met our expectations and more." Joan L. from Okemos, MI
"My husband and I had a wonderful time in Rome. The tour was a marvelous combination of holy experiences and sightseeing. It was the most beautiful event in our lives. Never have we enjoyed so many extraordinary meals. The Michelangelo hotel was luxurious and the breakfasts were out of sight." Joan T. from Murphy, NC
"We enjoyed our trip so much! Thank you for all the planning and preparation, so much to see and do. We felt that we really experienced a lot and could not have done this on our own." Patti F. from Robbinsville, NC