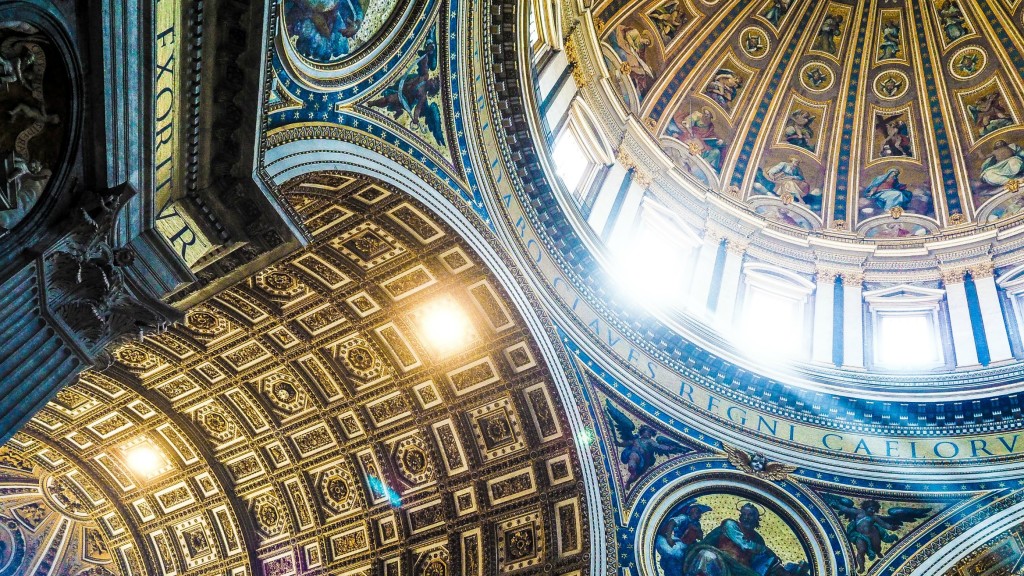 We are pleased to propose the below travel package for the anticipated Diaconate Ordination in September 2017, and pledge our usual, family style yet professional attention.
We look forward to making the pilgrimage for your families and friends a most memorable experience and hope the information below will be useful to you. If you have any question, please do not hesitate to email us or call us at 877-625-2700.
The Hotels
Hotel Emmaus

Address: Via delle Fornaci, 23/25
Phone:+39 06 635658
Website: www.emmaushotel.com/en/

Just 100 yards from St. Peter's Square, this 3-star hotel is located in the historic center of Rome.  The hotel Emmaus offers its guests a warm atmosphere and comfortable rooms.

Wheelchair accessible: yes

Hotel Michelangelo

Address: Via della Stazione di S. Pietro, 14
Phone: +39 06 398739
Website: www.starhotels.com/en/our-hotels/michelangelo-rome/

This 4-star design hotel in the heart of baroque Rome is just moments from the Vatican and offers views across to St. Peter's Dome. The hotel Michelangelo offers spacious and elegant rooms.

Wheelchair accessible: yes
Caravelle Tours Inc has selected all of our hotels to be appropriate for your tour and for the destination. It's worth remembering that room sizes in Italy tend to be smaller than in many areas of the world, and the same type of room may be available in different sizes within the same hotel, particularly in older, character hotels. Single rooms are often significantly smaller than double rooms, and may be located in more remote areas within the hotel. Triple rooms may sometimes feature a roll-away bed as the third bed. All hotels have hairdryers and most have safe and refrigerator/bar facilities. Irons/ironing boards are not provided anywhere as it is not customary. While hotels make every effort to have rooms ready when you arrive at the hotel, there is the possibility that your room will not be available until the normal check-in time which is usually 2:00PM.  Check-out time is usually at 12:00PM, but you may request a late check-out (fee may apply).
FAQs
I am not interested in the full package. Is it possible to only join the group for specific tours/activities?
For organizational and insurance purposes, unfortunately we are not able to break the components of the package.  Packages need to be purchased in full, Land + Air or Land package.
Are airport transfers included in the Land only package?
No, they are not. Please contact us and we will provide a quote for a private transfer from and to the airport. Prices vary due to the number in party.
Will I be in the same group as the other participants coming for the same deacon candidate?
In order to be with the rest of your group, please make sure you select the same hotel.
I will need a wheelchair. Can I rent one once in Italy?
Some hotels offer a wheelchair rental service. Please contact us to find out more.
Testimonials
We are pleased to share the opinions of travelers who joined previous Ordination to the Diaconate Pilgrimages to Rome.
"Thank you so much!  I can't imagine how much work it takes to put all this together.  We really did a lot and appreciate everything you did to make the trip so wonderful!" Mary B. from Greendale, WI
"Bob and I want to take the time to thank you for all of your help in coordinating the tour.  Caravelle did a fantastic job in scheduling activities, dinners, etc.  It was wonderful and a once in a lifetime event." Gloria S. from Verona, NJ
"Please know that we had an absolutely marvelous time on our tour with you. Our guide, Monica, kept us entertained and optimistic at every step and if there was a problem or a special need, she managed it with grace and humor. We were especially impressed by the attention to detail as Catholics making a pilgrimage for the ordination. Clearly many years of expertise went into creating our agenda and the tour itself was special because of this attention to the needs of the faithful. We most certainly will recommend Caravelle Tours to friends who may plan to journey to Rome/Vatican City. Thank you so much." Jane and Jack C. from Lincoln, NE
"Many, many thanks to everyone from Caravelle who made our trip such a wonderful experience!  It was for me the trip of a lifetime and one that I will remember well forever." Silvia L. from Denton, TX
"My brother and I were extremely pleased with the trip and that it was well-worth the money spent.  We felt there was a good balance of structured activities and free time.  We were amazed when we had time to reflect on the trip when we got back home about what we had seen and how much of our Catholic heritage we were able to experience.  It was an incredible trip for us, and we continue to feel the impact." Renee N. from Portales, NM
"We had a great time on our tour with Caravelle Tours. We started and ended the week feeling great about our adventure. It met our expectations and more." Joan L. from Okemos, MI
"My husband and I had a wonderful time in Rome. The tour was a marvelous combination of holy experiences and sightseeing. It was the most beautiful event in our lives. Never have we enjoyed so many extraordinary meals. The Michelangelo hotel was luxurious and the breakfasts were out of sight." Joan T. from Murphy, NC
"We enjoyed our trip so much! Thank you for all the planning and preparation, so much to see and do. We felt that we really experienced a lot and could not have done this on our own." Patti F. from Robbinsville, NC